Children can contribute a lot to a dog's education. Dogs and children are a good combination, but we need to know some keys to help us foster this beautiful relationship.
As we saw in our post on the benefits of the relationship between children and dogs, children can take on certain responsibilities in the care and education of animals.
However, these responsibilities must be commensurate with the age and ability of each child and, in no case, should it be an obligation for them. Let us remember that the greatest responsibility for well-being and education should fall on the adult individuals in the household who, after all, are the ones who decide to include a dog in the family.
In general, dogs are usually quite tolerant of the actions of children, but interactions between dogs and infants must be supervised by adults to avoid possible damage that one or the other can be done, even if it is by accident.
What kinds of dog care and education tasks can I share with my children?
The care and education of the dog requires daily attention, not every moment, but daily.
Thus, depending on the age of the children and their maturity, we can consider the following chores What assumable by children:
-Share the daily walk.
-Put the food and water.
-Order the dog's toys.
-Bathing and / or combing the dog.
-Clean the urine and feces that the dog makes on public roads.
-Share games of smell, ball, etc.
-Help the dog relax.
-Train the dog in obedience.
Also Read: CBD for pets
As we say, the age and maturity of the child is essential to be able to share responsibility with adults. The tasks that a 4 or 5-year-old can handle will not be the same as those that another 12 or 13 can take on, of course.
For the infant stages are activities such as combing or helping to put food and water or ordering the dog's toys, are recommended. Younger children enjoy these simple caring tasks that involve no (or almost no) responsibility.
Between 7 and 10 years, we can add tasks such as accompanying on walks and helping in cleaning the dog, even in training simple exercises. At these ages, children's physical capacity and abilities are increasing and being able to do positive activities together can be a very positive matter that strengthens the bond between children and dogs.
In the early adolescence stage to the age of 14, we could include the most complex tasks that any adult could take on. Tasks related to practically any matter of care and coexistence with the dog.
Obviously, this classification is totally artificial and the responsibilities that a boy or a girl can adopt in living with a dog, it will depend a lot on your maturity and physical abilities (They are older or younger).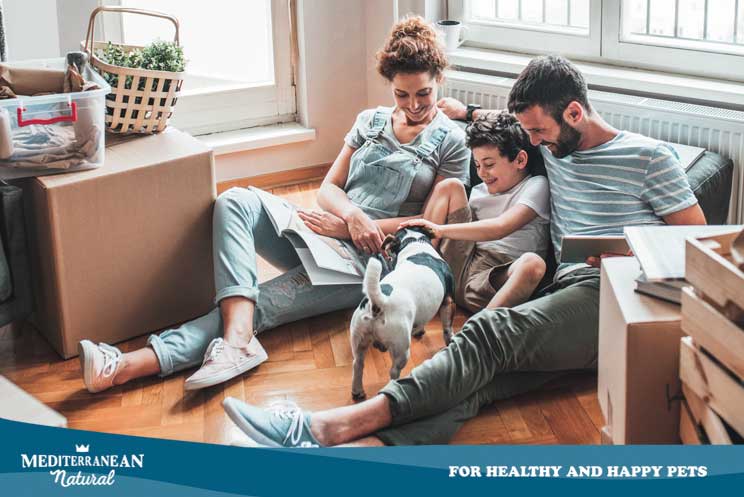 The importance of supervision and the example of adults in the education and coexistence with a dog
As in so many other aspects of children's learning, they will learn many things about relationships with other people (and, of course, with dogs) by imitation. Therefore, it is very important to take into account some simple tips that will help us foster a correct relationship:
– Talk and treat the dog with affection. Avoid yelling at the animal and never hit it.
– Reward the successes and ignore (or report with a no – without abusing-) the errors.
– Use a simple and functional communication code that is known to the dog and to all members of the family.
– Encourages rest and supervised play in which activity outside the home and rest within it are promoted.
In addition to fostering this positive and appropriate relationship that serves as an example, it is necessary supervise interactions between dogs and children in a non-intrusive way. We know that accidents can be prevented and in this sense, rough or inappropriate handling of the relationship can be the source of bites or injuries in dogs and children that are not desirable.
Therefore, we must transmit safety and clear and defined rules that can help us avoid such accidents, both to the human and canine part. Each family has its own rules and these must be known to all members of the household. This should be the responsibility of the adult part of the family and should be consistent throughout the life and development of dogs and children.
Knowing how to organize this relationship is not always easy, so if you have any questions about it or need the help of a canine education professional, do not hesitate to contact one of the many entities that today offer canine education services from a human-friendly point of view and, of course, our dog friends.