Cozy, with your dog on holiday! I am a fan of it, but there are some snags to make your holiday with your dog a successful outing. In this blog, I will give you some tips and tricks to enjoying your holiday, together with your dog(s).
Where are you going?
First of all, you have to think about where you are going. Are you going south, enjoying the sun, sea and beach? Or head north, such as traveling around Scandinavia? Are you perhaps staying in the Netherlands?
Wherever you go, of course, you first have to find out what it is like if you want to take your dog with you. What are the import requirements for dogs in your holiday country? And are dogs allowed at your holiday address and on any trips? What general rules apply to dogs in your holiday country?
back to menu ↑
What are you taking with you?
I'm happy to share my 'take-away' list for our dogs with you.
Pet passport (check whether the Rabies vaccination is valid if you cross a national border)
Harness, leash, and collar with a tag with your phone number on it
Food bowl/water bowl
Food and drinking water
Rewards and Snacks
Own rug/pillow
Toys
First aid box with green clay, honey ointment, bandage, tweezers, scissors
back to menu ↑
The journey there
What means of transport do you travel with? Driving your own car is of course something that your dog already knows. At least, I hope you often take your dog on nice trips by car. Is your dog anxious and nauseous in the car? Then it is wise to work on that before your dog may feel miserable for hours. Or find a holiday address close to home!
Also Read: Take your dog for a walk. Even if you have a garden or live in the country
Are you going by plane or by boat? It is also possible to bring your dog with you! That is a bit more arranged than taking your dog in your car. So prepare yourself (and your dog) well regarding the rules of transport and let your dog get used to an airplane crate in time.
back to menu ↑
What are you going to do?
What are your vacation plans anyway? Enjoying the beach, sunbathing and swimming? Or a long trek through rugged nature? Maybe you want to explore all kinds of cities, visit museums, go shopping, go to an amusement park with your children, eat out…
How does your dog fit into that picture? Some dogs really love a week of lazing on the beach, for the other dog it is more of ultimate punishment. When you go to an amusement park… what do you do with your dog? Leaving it in the car in a parking lot with heat is a no-go!
back to menu ↑
Preventing problems
Good preparation is half the job. Good socialization and taking your dog with you from the start and guiding it in new situations is always advisable, but especially if you also want to take your dog on holiday. Because if your dog has learned from a puppy to lie quietly on his rug on a terrace, to travel with public transport, to spend the night in places other than home… well, then your chance of a successful holiday is much greater than if you dog that has never experienced anything before.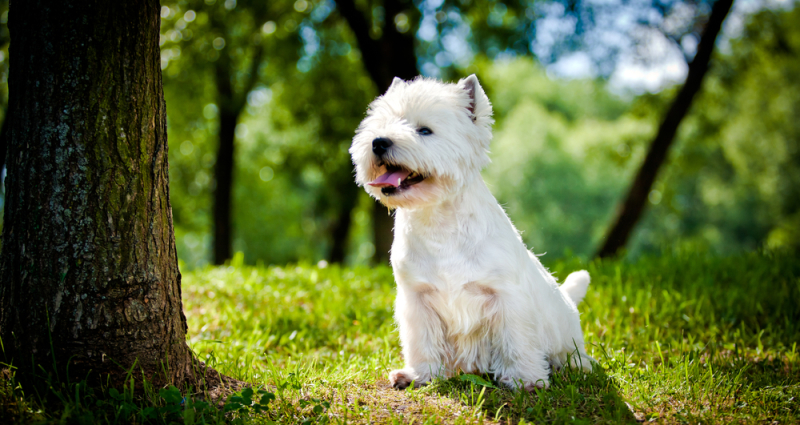 back to menu ↑
Muzzle
Holidays are also a reason why every dog ​​should actually learn to wear a muzzle. In some countries a dog has to wear a muzzle on public transport or on terraces. So buy a good muzzle such as a Baskerville Ultra well in time for the holidays.
With a good muzzle, your dog can just drink and pant and you can reward him while wearing a muzzle. The cloth snouts and the like can be worn for a maximum of a few minutes to put a staple at the vet, for example, but are not suitable for longer wearing.
back to menu ↑
What if…
Also think about what if…
What if it turns out that your dog is under a lot of stress during your vacation?
What will you do if your dog gets sick during the holidays?
What if your dog, who can be alone at home, suddenly can't do that at all on vacation?
What if it turns out that your dog can't stand the long journey?
What if on arrival your accommodation seems very unsuitable for your dog?It is better to think about this in advance, then you can still change your plans. Keeping your dog in an environment where he experiences a lot of stress every day for 2 weeks is simply not fair to your dog and can also cause the necessary problems after the holiday, at home.
back to menu ↑
Problems on vacation
Your dog can also get sick or break its leg during your vacation. Of course, you don't want that, but you can. So make sure to find out the phone numbers of vets in your area in advance.
Another problem that is quite common is that dogs sometimes go missing on vacation. Is your dog chipped (this is required by law, the breeder must do this), and is the chip properly registered with the correct telephone number and email address? Also, make sure your phone number (including country code!!) is tagged or otherwise attached to your dog.