A dog costs money. And a dog can unexpectedly cost a lot of money due to, for example, veterinary costs.
In this blog, I share some tips for owners with a smaller budget who still want to take care of their dog as well as possible, want to do fun things with their dog, and also want nice toys and good stuff for their dog!
Shopping for your dog
Do you have an animal shelter nearby? They often also have a second-hand shop for animal supplies at shelters! Sometimes with great toys, nice pillows and baskets, food and water bowls and other things for a very small price. And that money is then used for the food and care of the shelter animals. Nice bonus!
Other shop spots that I love are thrift stores. And on Marktplaats and marketplace and giveaway corners on Facebook you can also save a lot of money, while you don't have to skimp on quality!
back to menu ↑
Nutrition
Good food is more expensive than bad food, that's logical. But often more expensive feed is actually cheaper to use because you have to give much less of it. You can also combine expensive and cheap food. For example, the prices of fresh meat vary between 1 USD per kilo and 7 USD per kilo. So if you would give that half and half, you would be at a good 3 USD per kilo.
Also, look at the discounted items in the supermarket. A nice piece of chicken that can now be taken with you with a 50% discount is a delicious extra for your dog.
back to menu ↑
Toys
Toys are important, but cheap toys often break quickly. And so it ends up being a waste of money. Does your dog like soft toys? At many thrift stores, you can buy second-hand stuffed animals for next to nothing!
You can also make a lot yourself. Some cheap fleece blankets and a pair of scissors and hoppa, you can braid fun fleece toys. Farming in your family or circle of friends? Old rubber parts of the milking machine are super fun toys! Just like kart tires for the larger dog (just check whether the iron has been removed).
And also for toys Marktplaats, giveaway corners, and second-hand shops at animal shelters are an invention! For example, a Kong in a pet shop costs 14 USD, in a second-hand shop at the shelter only 3 USD…
back to menu ↑
Snacks
Bulk packs really make a difference in snacks. A kilo bag of rumen sticks is much cheaper than a small bag. Shops often also have nice promotions with large packaging that contains all kinds of things. The packaging is less luxurious, but hey, that doesn't matter to your dog!
The 'Virtual Kynological Market' on Facebook is a great way to score offers. Often you also have 'bruises' with snacks. Just as tasty, but cheaper because of their less attractive appearance!
back to menu ↑
Baskets and pillows
Also applies here; look at the second-hand shops. And don't just look at dog supplies! Children's mattresses are often a good size for your dog and you can also make nice covers for them yourself if you are a bit handy with a needle and thread.
Also a nice low-budget solution: cut old clothes that you really no longer wear into small pieces, this is filling. Turn a fleece blanket that you fold in half into a cover, and go… a nice, soft dog pillow! For a small dog, you can sew a sweater around the neck and hem, stuff it (including the sleeves) and make a nice basket out of it.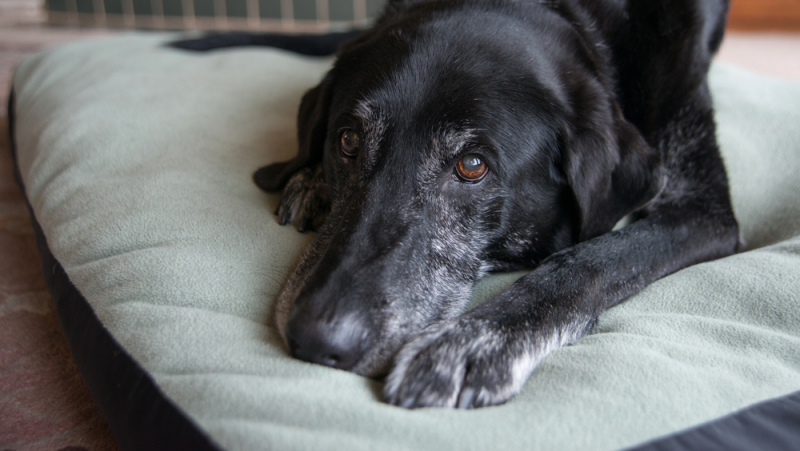 back to menu ↑
Harnesses, collars, and leashes
A good harness and/or collar and leash are really important. Not only because fine material just feels better around your dog's body and in your hands, but also for safety. And yes, that it looks nice is also a plus.
Take a look at Marketplace. Sometimes you can find very good harnesses there for half the new price! Facebook is also recommended. There you also have groups such as Marketplace for dog supplies where you can sometimes find exactly what you are looking for for a small price.
back to menu ↑
Workouts
Fortunately, training with your dog does not have to be expensive. And that doesn't mean you have to go to a very cheap club with less knowledge. An occasional workshop or private lesson and further training at home is an option.
Sometimes you can take classes in exchange for volunteering at a dog school. And then there are online training courses. Then you just train at home, when it suits you and those training sessions are often cheaper than the courses at schools!
Did you know that at LOCA you already have courses from 6 USD? And that as a member of the LOCA club you can also follow a lot of training courses for FREE? Check out the links at the bottom of this blog!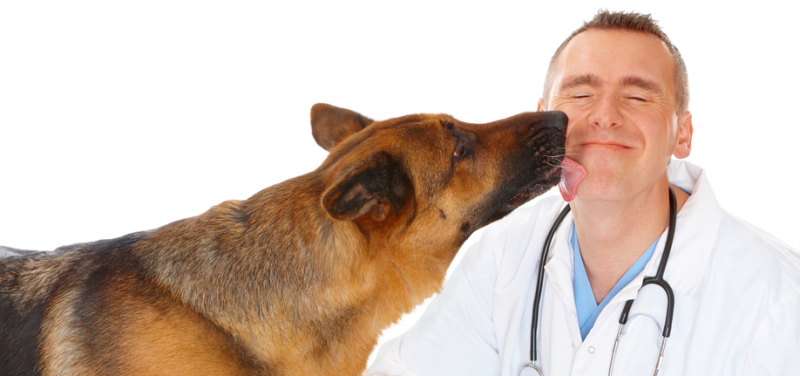 back to menu ↑
Vet costs
With good basic care, such as good nutrition and care, you can somewhat prevent ailments such as diarrhea and ingrown nails, and inflamed ears and eyes.
Talk to your vet about paying in installments. You can also take out insurance for your dog. And some knowledge of dog first aid (such as treating small scratches and wounds, temperatures, applying a simple bandage) and a good first aid kit can also save a number of consultations per year.
back to menu ↑
Care
If you have a dog that needs to be trimmed regularly, it will also cost a lot at a good grooming salon. Now you can of course also opt for a cheap grooming salon… but yes, you also want your dog to be treated well.
Another option is to learn the basics yourself! If you can cut nails yourself, wash them, pick them, brush them well and possibly learn the basics of cutting, then you have come a long way. Ask your groomer for advice, and also explain why you want to learn it.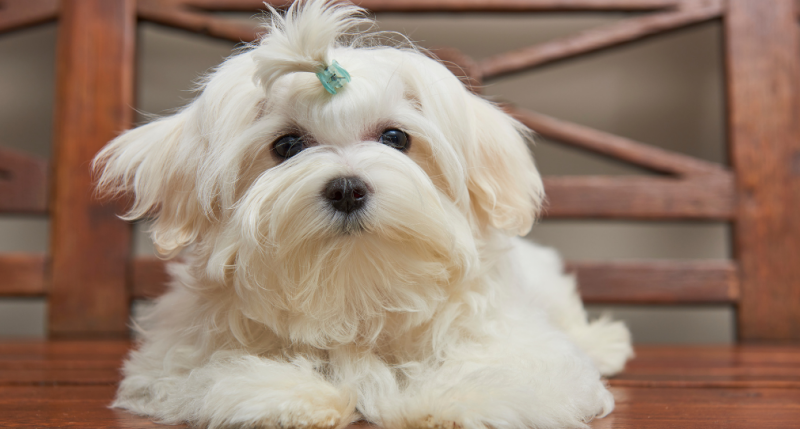 back to menu ↑
Purchase
'Free to collect'… the free dogs are often very expensive. Often medical costs or behavioral problems are the reason why you can pick up a dog for free. And very often this is not mentioned.
A fairly inexpensive way to get a dog is to get one from a shelter. The advantage of this is that you can often also get the care for free for the first period. Your dog is in any case up to date with chipping, health checks, and vaccinations, and deworming. So you already save that!
But what is also a cheap option are dogs that can leave cheaper from a good breeder. Like dogs with a color flaw. For example, you can often purchase a purebred dog from a good breeder for a smaller price!