Dog dance, a sport that most dog people have an image of… but that image is often completely wrong. There are plenty of videos shared on social media of dogs in colorful dresses hopping on their hind legs, or of owners dressed as a goose toddle with a dog that is mainly busy sniffing.
Is that what it is, or should be… or is it different?
What is Dog Dance?
Dog dance is a sport in which a dog and his handler show exercise together to music. It is a combination of obedience, tricks, moving through space at an alternating pace and in patterns that bring out the dog best. Creating a routine with exercises that match the music and the dog puts the handler's creativity to the test.
I personally think it's the most difficult dog sport there is. The music leaves no room for hiccups. Your dog should eventually (in the highest competition classes) perform an exercise of 3-4 minutes fluently.
back to menu ↑
Two forms of dog dance
In dog dance there are two different categories, namely Freestyle (that is why dog dance is also called Canine Freestyle in other countries) and Heelwork To Music (also the internationally used term). What's the difference then?
At Freestyle, anything is allowed, as long as it does not endanger the dog (or boss). With Heelwork, the dog must show precise follow-up work with the boss (aka handler, as it is called in the sport). Only that is not only following left as in obedience, but in no less than 10-16 different positions, such as left, right, front, back, between your legs….
back to menu ↑
Which dogs are suitable for dog dance?
The nice thing about dog dance is that it really can be done with any breed! At competitions you will see many working dog breeds such as border collies, Australian shepherds and various shepherd species. But when you consider that breeds such as Newfoundlands and Alaskan malamutes have also scored very high at European Championships, among other things, you can imagine that any breed can do it.
back to menu ↑
Which exercises are mandatory in dog dance?
In Freestyle, there are no compulsory exercises. So you can show exactly what you and your dog excel at! That could be flashy tracking, or maybe your dog is very athletic and can show beautiful jumps over your arms or legs.
With freestyle, it applies that nothing is necessary and everything is allowed (as long as it is safe), but with Heelwork your dog has to show follow work as close as possible to you. And in different positions, and your dog must be able to move forwards, backward, and sideways.
back to menu ↑
dog dance training
At a dog dance training, you first work on attention and teamwork between you and your dog. Target training, such as working with target stick, platforms and attributes, is also very important. Most of the training consists of moving together and learning to move to the beat of the music with your dog.
In addition, your dog learns all kinds of exercises such as slaloming through your legs, walking backward, rolling over, turning, bending, jumping … it is the versatility that makes dog dance so much fun!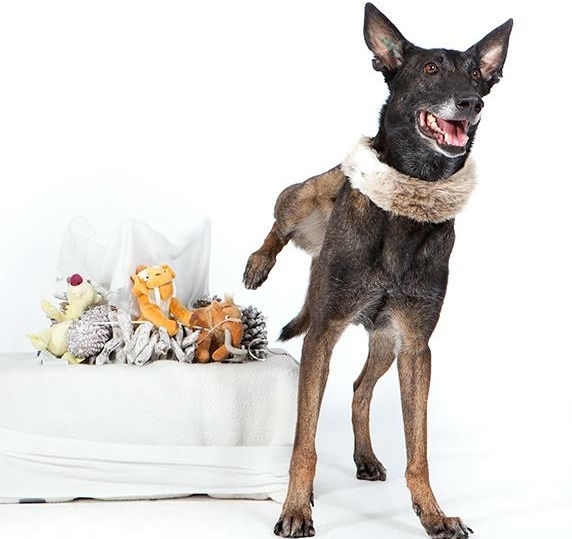 back to menu ↑
Dog dance competitions
As with other sports, dog dance also allows you to participate in competitions. You start in a beginner class and you can go higher and higher through promotion points, up to the Champions class.
In a competition, a jury judges your routine on a technical and artistic part. What do you get points for? For an original routine that flows smoothly from one exercise to another, where the music matches your dog's pace while making good use of the ring space with a happy dog.
back to menu ↑
Dress up your dog
What is absolutely not allowed at dog dance is dressing your dog. All that is allowed is a collar that matches either the theme of the routine or the handler's attire. But dresses, hats or rompers are really not allowed. So if you see a video on social media with a dog in a dress… then that is NOT a dog dance.
The handler should wear clothes that match the style of music, the theme of the routine, and the dog. This should not distract your dog's attention.