A puppy, a bundle of fun. And a lot of work and responsibility. Sometimes as a brand new puppy owner, you get a bit confused by all the advice and guidelines.
Enough socialization, not too much stimulation. Walk often, don't walk too much. It seems that everything has to be a well-considered choice and you are only busy 24-7 arranging everything so that your pup does not become overstimulated or understimulated. HELP!
My puppy's diary
I kept a diary of Znappie's activities for a week. This diary is from when she was 10 weeks old. Znappie is a Malinois, so some things, such as the length of a walk for example, can of course differ per breed.
So this is a personal experience, not a 'must-follow-this-schedule'. But maybe it will help you as a puppy owner.
back to menu ↑
Monday
The alarm goes off at half past six in the morning. Znappie sleeps in the living room with Karma, they are comfortable on the couch. A strap goes on and Znappie quickly pees in front of the house. Then she can play in the garden with her mom, Naksu, for an hour.
On Mondays, Znappie comes with me to work. At 7 o'clock, after a pee in the street, she goes on the bus with her breakfast in the car kennel and we drive. Around 9 o'clock we are at the shelter, there it is time to pee again and then we get on the bus with a colleague and we go to Almelo.
back to menu ↑
Take your puppy to work
The fact that my puppy can go to work with me is quite a luxurious position. And it has dangers too because other days I really have to think about teaching her to be alone too.
Anyway, that's possible in PI Almelo and when we give the training to shelter dogs and their trainers, Znappie enjoys all the attention from the security and guidance on the side of the field.
After the training, it is again a long drive home via the shelter. Fortunately, Znappie likes driving a car, we practice that with our puppies for 5 weeks.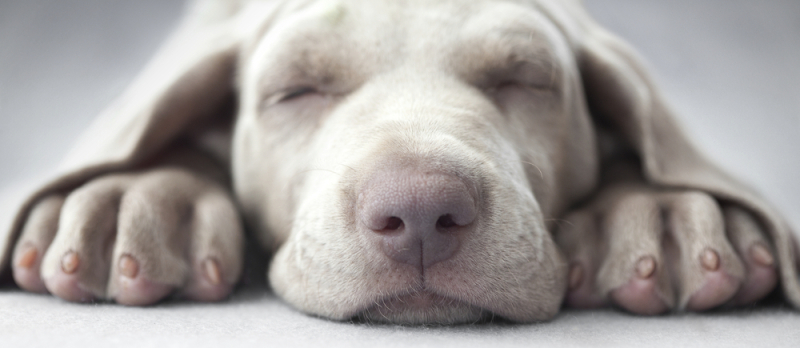 back to menu ↑
Rest at home
When we are back home, Znappie will of course take a pee again and afterward she gets her lunch in her crate. Bench training is one of the basic skills that we teach all our dogs.
Not to put them in a crate a lot, but so that there are no problems if they have to, for example when traveling or after an injury or surgery. After that, Znappie either goes to play in the garden with her big sister, Karma, or we go to the forest. In between we do some attention exercises, come here, hand target, and paws on.
back to menu ↑
Until it's bedtime
Monday is my night off, so we continue to play and relax on the couch. Between 19.00 and 21.00 Znappie gets her third meal. Our dogs eat with us three times a day until they are about 5 months old, then they switch to twice a day. And somewhere around 8-10 months we switch to eating once a day.
Of course there are still a lot of quick pee laps in the evening program. Reward all pee and poop outside exuberantly every time. Accidents inside (sometimes there is another one) we just clean up, without saying a word. The last pee is around 11 PM and then it's bedtime!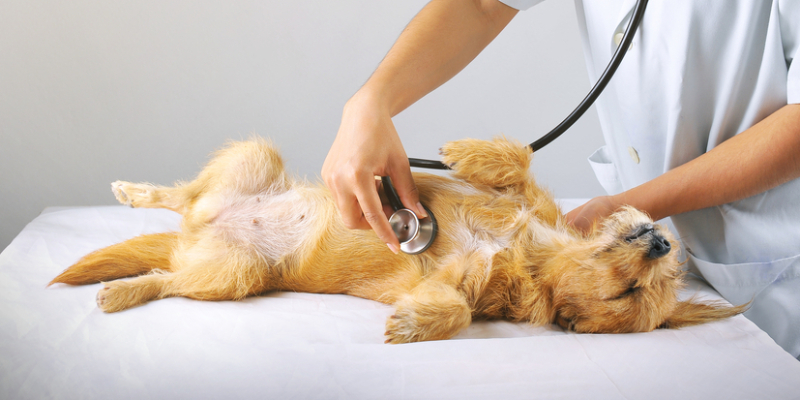 back to menu ↑
Tuesday
Of course, the day starts again with a pee outside. Then have breakfast in the crate and then play outside. This Tuesday we also go to the vet. That comes with a lot of tasty rewards!
Then when I continue working at home, the dogs have to entertain themselves. That means they play together, chill on the couch and they get a bone in the crate. In between we do small training rounds of a few minutes at a time.
When I work at the park, we do a walk through the woods before or after the one-on-one lessons. During the lessons I give, the dogs stay in the car.
back to menu ↑
To puppy school!
Tuesday evening Znappie has puppy school. Instead of puppy class, she's in Trick Dog class. This has to do with the fact that it suits us better with the lesson time.
Often people say that they have already had a number of dogs and therefore do not have to go to school. This is my approximately 20th puppy and we just go to school.
There I can teach Znappie in a controlled environment (I'm sure there will be no stray dog) that she can be busy with me. And that that's the nicest thing there is, even if there are other dogs and people!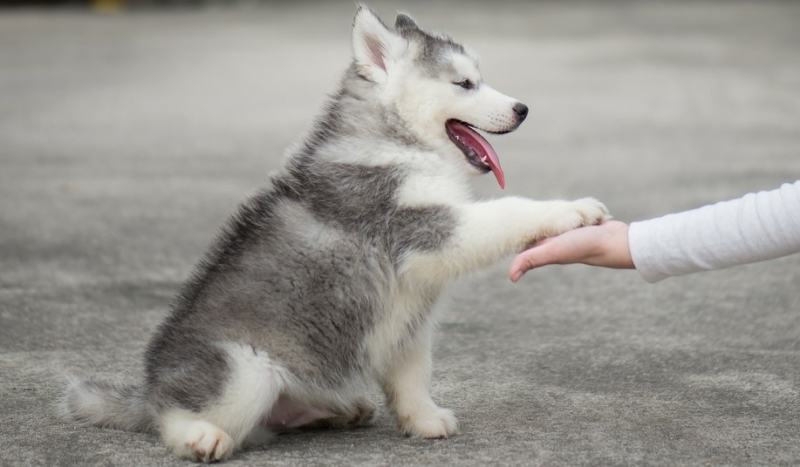 back to menu ↑
Wednesday
Znappie is a so-called part-time puppy. That means she lives with my son for part of the week (usually Thursday to Saturday). She lives there in an apartment, in a terraced house with us.
We live in a quiet courtyard with older people, but directly adjacent to a primary school. My son lives in a busier neighborhood, with lots of greenery, with a shopping center and many people of different ethnic backgrounds.
They don't have a garden, so Znappie goes for a much longer walk on a leash. Bench training and practicing with coming here and other basics will of course continue there! Wednesday is a rest day as Sunday, Monday and Tuesday are quite active.
back to menu ↑
Thursday and Friday
So on Thursday and Friday Znappie will be at her second home. We basically have the same rules and the same way of parenting. Otherwise a part-time puppy wouldn't be possible either.
The daily schedule is slightly different, but that is no problem because Znappie has no fixed routines and fixed times. Of course she also eats there three times a day and still goes outside very often. There she sleeps in the bench, with us on the couch.
The biggest difference is that she is the only dog ​​there and with us she has to share the attention with the other 4 dogs.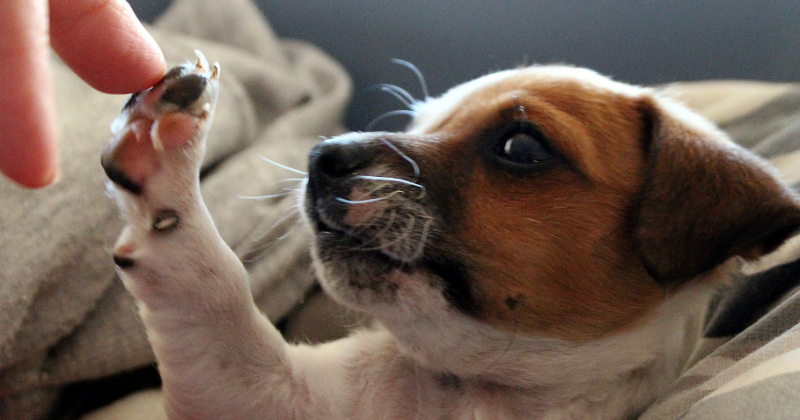 back to menu ↑
rest days
So often Wednesday and Thursday or Friday are quieter days for our puppy. A day of doing nothing is also important. This gives your puppy enough time to process all impressions.
My son often visits, or they visit friends. That is another branch of socialization that is less involved with us, but which is also very important, especially with breeds that are more ignorant or reserved.
back to menu ↑
Saturday from Znappie
On Saturdays Znappie can go back to us and after a walk and breakfast in the crate, she goes to school. She participates in the sniffing class and then not to participate in the exercises. No, the challenge is that when the other dogs are busy showing their tricks, Znappie can play with me.
When I don't have to teach extra classes, we go for a walk after school and the rest of the evening is just sitting on the couch and playing with Karma.
back to menu ↑
Sunday to the search dog club
Because Znappie can also work as a rescue dog when she grows up, she is already going to training. Of course we also do all search exercises at puppy level.
At the moment it mainly means that Znappie learns that people who lie or sit on the floor always have something to eat or (even better…) toys for her. And we're in the process of teaching her to bark. She can of course already do that, but not when she comes to such a sitting or lying person. Then she especially licks you in the face!
back to menu ↑
Our rules
With a puppy, I have some simple rules that I follow.
– There are no fixed times or fixed schedules
– The basic exercises (attention, here, hand target, play) are done every day
– Be very calm at least 2 days a week (because doing nothing is very difficult for this type of dog)
– Every day there are a number of moments in the bench with food or a bone
– Every day Znappie goes to do something at least once without another dog
– Every week we go to at least one unfamiliar environment
– Every week the puppy is alone for one or two half days / alone with another dog
So our upbringing is quite loose, but that has its reasons. We work irregularly and Znappie has 2 'homes'.
The most important thing about rules that you have for your puppy is that you think about what suits you and your puppy. What problems can you prevent with these rules now and in the future?
Benefits of the relationship between children and dogs: 5 aspects to consider