The benefits of growing up with a dog are more than proven, but do we really prepare our boys and girls for that coexistence? Eye! We must focus on the dog and the people to coexist in their social environment.
Families that include a dog as one more member of the same are more and more numerous. This integrative perception of the coexistence between human beings and the canine species represents a challenge for families who must respond to this type of situation.
On this occasion, we want to focus on the relationship between the smallest of the house and our four-legged friends.
Living with a dog has innumerable benefits for children, who find in them social and emotional support, a confessor, a friend … This is reflected by the pedagogue and psychologist expert in childhood Dieter Krowatschek in his book "Children need companion animals", reeling off these advantages of continuous contact between dogs and the child-adolescent population. And so we can also find it in numerous scientific studies presented in recent years.
Children, depending on their age, tend to integrate dogs into their games. They make them participants, even protagonists of them. At other times, dogs seek the company of children observing them in those games, in the accomplishment of their tasks or while they rest.
In general, it seems that these are situations that do not require our attention; However, there are issues that our sons and daughters must know in order to be able to relate in an adequate, safe and friendly way with our dogs.
Aspects to take into account in the relationship between children and dogs
Teach simple aspects such as empathy towards dogs.
That animals suffer pain or sadness is something we already know. But, are the little ones in the house aware of it?
Depending on their age, we should explain to children that dogs also suffer pain if we hit them or feel sad if we scold or abandon them.
Fostering empathy towards our dogs will help them understand that they should not cause harm and encourage better handling of the dog and emotions by children.
back to menu ↑
Explain the basic issues of communication with the dog.
As we have talked on some occasions in this blog, dogs and humans can communicate effectively But, for this, we must teach our dogs a functional communication code. This code should not only be known to the dog, but also to the people who address it, especially children.
In addition, we must teach them to know the signals that the dog emits when it feels comfortable, afraid, distrustful or angry. This is a safety measure that can help us avoid some accidents between dogs and children.
back to menu ↑
Encourage the realization of positive activities between both.
These activities can be from simple games related to the use of smell, others related to toys such as teethers or balls, or simply to promote a quiet and happy family walk in which we can enjoy a nice healthy walk for the whole family.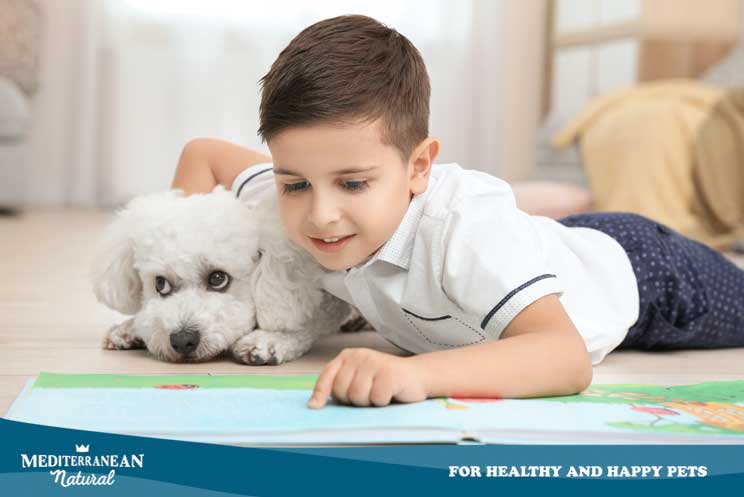 back to menu ↑
Give responsibilities to the child in the relationship with the dog.
Children can participate in the care and protection of our dogs, as long as we adjust the level of responsibility to the age of the child.
Thus, they can help us to give them food, water, in the game or on a walk, as we have seen previously.
All these tasks will serve to promote the necessary positive bond between the child and the dog, so that both parties are happy and so that they acquire responsibilities in the care of the dog family.
However, on occasion we have been called from a home whose dog had socialization problems with other dogs or people. And in those cases, the person responsible for the trip was a boy or a girl with hardly any resources to manage these complicated situations. These circumstances are not positive for either the dog or the child. Therefore, we must be aware and not give responsibilities to a child if he cannot assume them.
back to menu ↑
Observe and correct in time.
Our dogs and our children are wonderful beings, and our job as guardians is to guide them in their growth so that they do so in an appropriate and safe way. Therefore, we must carefully look at how they relate to each other in order to make decisions in time.
If one day our child hits the dog and causes harm, or the dog begins to growl at the child in a certain game situation or in the presence of food or other resources, we should immediately consult a canine educator who can assess the situation and redirect it before any unwanted situation occurs.
In the same way, we should inform our children of what is happening, since there may be pain, fear, etc. This will help us to preserve the well-being of the entire family, both human and canine.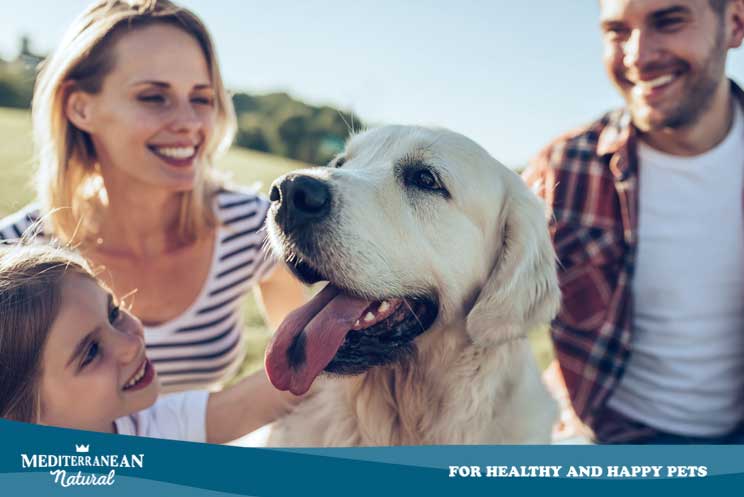 Definitely, dogs and children are a good pairing, But that relationship must be managed by adults so that the coexistence between one and the other is adequate, and reports the wonderful benefits that the human-dog relationship has in a bidirectional way.