Adopting a shelter dog, what a great decision. You save a dog, you give him a golden basket and you have never had such a loyal and grateful dog. Or is it more realistic to find yourself at home with an aggressive fighting dog who has a backpack full of bad experiences, anger, mistrust and not an ounce of gratitude?
In this blog a lot of information about adopting a shelter dog and tips to make your new friend feel at home faster and easier.
How do I choose a shelter dog?
The first step in choosing a shelter dog is exactly like the step you take when choosing a puppy, a washing machine, or a car. You first sit down and think carefully about what are really important qualities for you that your new dog should have.
If it is really important to you that your new dog can play freely with other dogs, do not go for a dog that according to the description does not get along well with other dogs. If you want a small dog, don't go for the giant because it has such a nice muzzle.
back to menu ↑
How do I adopt a dog?
So the first step is to look for a dog that suits you. My advice: Choose 5-10 different dogs anyway and go on an introductory tour.
At most shelters, you first call or e-mail, and then you come to an interview with the caretakers. You can then meet the dog(s) of your choice, if it seems to be a match, you will go on dates with your dog more often.
So it's not like you walk into a shelter and say 'hello, I'd like to adopt Tommie'. People sometimes find this strange, because you can offer a dog a home, right? Why are they making such a fuss about it? I'll come back to that later!
back to menu ↑
What types of dogs can I find at the shelter?
It is often said that in shelters you can only find 'fighting dogs', 'jaws' and 'problem dogs'. So this is not so.
There are really all kinds of dogs in the shelters. So yes, also 'power breeds, such as crosses with a mstaff. Dutch shelters often contain jack Brussels, chihuahuas, rottweilers, labradors, shepherds, 'boomers', and also large numbers of foreign dogs.
The dogs from abroad came through a foundation and when it turned out that the dog was not functioning properly, it also turned out that these foundations do not always take the dog back. So the dog ends up in a Dutch shelter.
The one thing you don't often find in shelters are pedigree dogs, as most pedigree breeders will take their products back if the owners don't like it.
back to menu ↑
Foreign shelter dogs
As mentioned, you can also find foreign shelter dogs in Dutch shelters. There are of course also a lot of foundations that bring foreign dogs to the Netherlands. And there are foundations that are a bit more selective in which dogs they bring to the Netherlands and how, and in the choice of new owners for the dogs.
At these foundations, the new owner also receives aftercare, the dogs have already been in foster families and if things don't go well, the dog is taken back. But unfortunately, there are also foundations where the dog is adopted on the basis of only a photo, you pick up your dog at the airport or a parking lot and there is no aftercare, let alone taking a dog back.
back to menu ↑
Getting to know a shelter dog
Don't expect the dog you liked so much in a photo to come to you as soon as it sees you, full of anticipation and gratitude. Most dogs are different in a shelter than in a home situation. So don't go to the meeting with expectations that the dog can never live up to.
Most shelter dogs are confused, they don't understand why they are suddenly in a shelter, there are a lot of volunteers, for these dogs you are also just 'another human who wants something from me'.
So give the dog time. Let the dog approach you. Bring some treats. Don't put any pressure on it. And go on at least 3 dates, as some dogs don't want anything to do with you on the first date, while on a third date, a real bond is formed.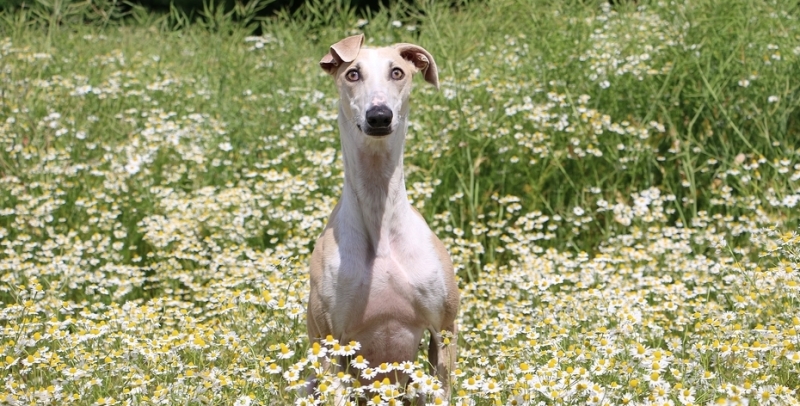 back to menu ↑
What questions do I ask at the shelter?
There is always a schematic description of the dog on the shelter's website. There you see gender, breed, age, and usually also a number of basic things such as 'can with cats yes/no, can with other dogs yes/no, can with children yes/no'.
It is true that there are sometimes nuances that cannot be indicated in that diagram. And sometimes something is also unknown. For example, there are dogs that say 'cannot be with other dogs, but the dog can, for example, be with another dog if it is a good match.
So always keep asking, but if the shelter really clearly indicates that the dog absolutely cannot with cats… don't hide the fact that you have 3 cats, adopt the dog and then bring it back after he has 2 of your 3 cats. ate cats.
back to menu ↑
Why do they ask so many questions at the shelter?
Because placing a dog, taking it back, placing it again, taking it back, and so on, is much more stressful for the dog than finding its Forever Home in one go.
90% of people who adopt a dog naturally say that they will do everything they can and that they will never give up. The reality is that a lot of shelter dogs are returned within a month. Because it turns out that the dog can't be alone yet, he isn't housebroken yet, or still isn't listening. So the shelter is desperately filtering, to minimize the chance of return.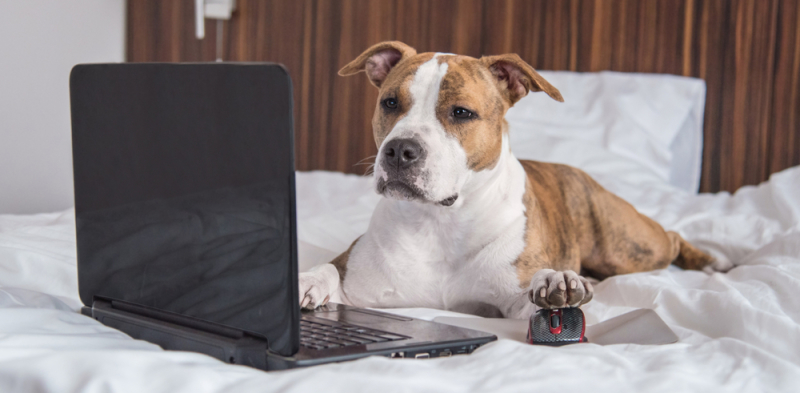 back to menu ↑
Picking up your dog from the shelter
When you've had a few 'dates' and everything goes well, the day will finally come when your dog can finally come home! You are naturally overjoyed, excited and happy. Your dog is probably insecure, tense and wary in a strange environment.
With our last shelter dog I slept with him in the living room for 2 weeks. And no, we couldn't think of that in advance. Before his asylum period, he was also used to living in a house. But now he found it super difficult.
back to menu ↑
Coming home with your dog
Once you have come home, first go for a nice walk with your dog if your dog is used to being outside. Quiet walking is relaxing and you actually want your dog to be a little relaxed when he comes in.
Take it easy, possibly limit the space in the beginning, so that it remains a bit clear for your dog. Make sure there is also a quiet place where he can retreat a bit. Put down a bone and a few toys, but don't overdo it at first. Also, leave him a little more alone. Change of scenery is exciting enough as it is.
Take it easy for the first week, just get to know each other a little and just do the normal household things, walk, feed and of course play a bit.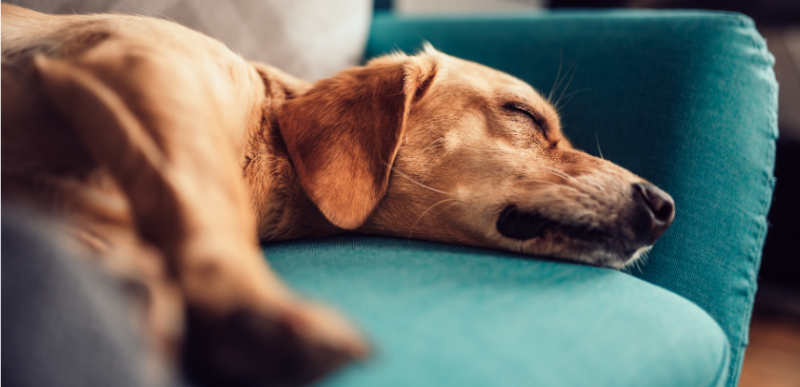 back to menu ↑
The first days at home
Don't forget to register the chip in your name! Do not let your dog run loose yet, a long leash is fine for the initial period.
If your dog is a bit more difficult to make contact with, you can choose to feed your dog by hand instead of from a food bowl for the first few days.
Your dog will also sleep a lot in the beginning, often they are very busy for the first 2-3 days and then they start catching up on sleep. Dogs in shelters often sleep badly, so they are usually sleep-deprived as well. Giving them time to rest, doing fun things together is also possible after the first week.
back to menu ↑
Sleeping behavior
What often happens is that your dog behaves really exemplary in the first 2 weeks… and then you start to see all kinds of unwanted behaviors.
It is not exceptional that a dog is in the shelter because he destroys everything and nothing at all in the new house. Until he has finished the first 2 weeks… and suddenly his pillow, your couch, your nicest shoes and the chair legs are broken.
The good news is that your dog will now feel at home, the bad news is that you now have to deal with his behavioral problems.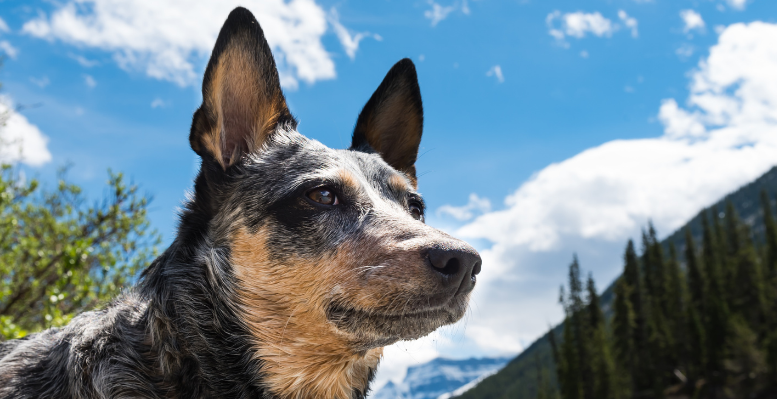 back to menu ↑
Working on his behavioral problems
Some shelters offer help with training and education during the first months with your new dog. There are dog schools that have special courses for 'second-hands'. And sometimes help from a behavioral therapist may be necessary.
Not all shelter dogs have behavioral problems. Often the problem has been a lack of education and training, or a complete mismatch in purchasing a dog. There are dogs that end up in the shelter simply because their owner has died or has become ill.
back to menu ↑
A shelter dog that has already undergone basic training
In the Netherlands, the Dutch Cell Dogs Foundation trains shelter dogs in various institutions (regular prisons, TBS clinics, and youth institutions) with the help of detainees. This training is done with a clicker and the use of rewards.
The dogs that participate in the training learn the basic exercises (attention exercises, walking on a leash, coming when called, location, basic grooming and handling stimuli, and so on).
As a new owner, you will receive a nice moving box for your dog and a diary in which you can read how your dog was doing during his training.